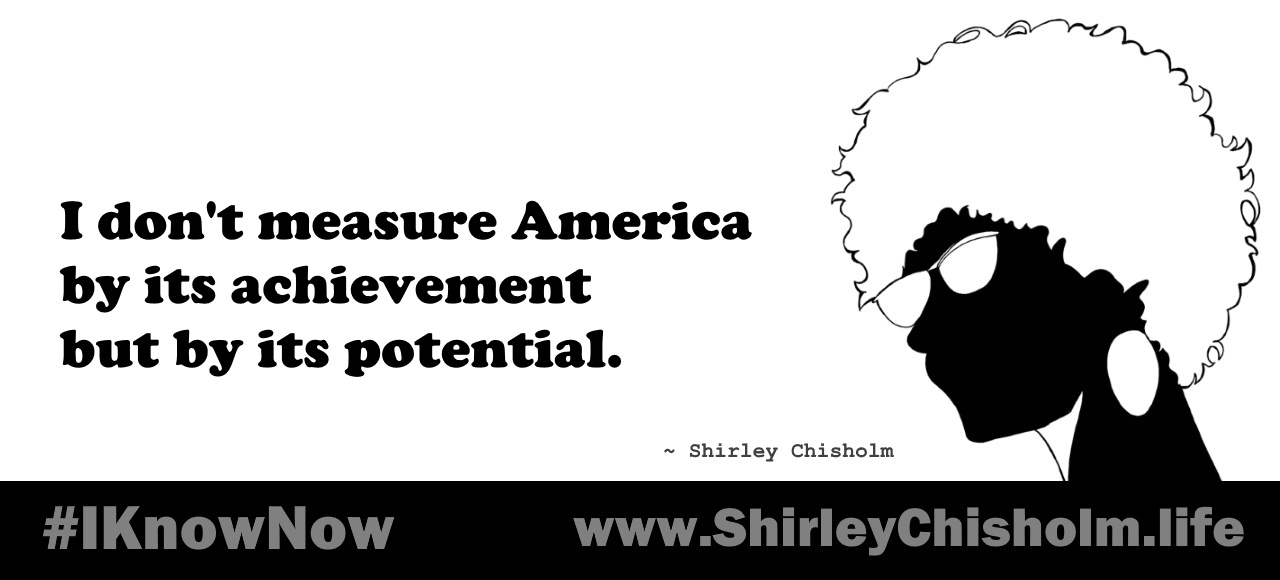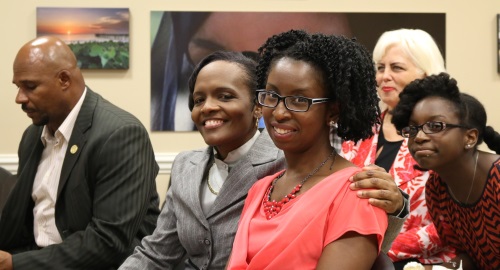 November 30th, 2015 - Shirley Chisholm's 91st birthday - was proclaimed and celebrated as the first official Shirley Chisholm Day in Flagler County. As you now know, Shirley Chisholm was the first black woman to become a congress member, and was the first woman - who just so happen to be black - to run for President of the United States. She was a humanitarian, a politician, and still holds a dynamic list of firsts. Chisholm's legacy focused on the equal rights of women, children, family, and education - and the best part is...she retired right here in Palm Coast.
Walking into Office Divvy's COWORK, where the event was hosted, a warm and inviting atmosphere was present. People from all walks of life came together to pay tribute to the deserving Shirley Chisholm. There were light snacks, drinks, and a large birthday cake with the iconic illustration of Chisholm used in the #IKnowNow campaign. As the audience settled in, Orjanette Bryant, CEO of Natural Nubian, kicked off the event by introducing a few speakers. Jim Manfre, Flagler County Sheriff, was one of the first to speak, alongside his wife Cornelia, about how they supported Chisholm's journey, holding a Congressional Pictorial Directory from 1975, which had a page with Shirley Chishom on it, signed by Ms. Chisholm herself.
Several others spoke: Renny Roker - a writer, actor, and promoter that has worked among the likes of Nat King Cole and other big-name celebrities - Charles Bethune,Mary Mecloud Bethune's grandson, Dr. Willie Kimmons, who knew Chisholm for over 55 years, and Marya Bosley, Shirley Chisholm's very own goddaughter, spoke about Chisholm's life and vitality - expounding on personal experiences and memories they shared with her.
Before the projector lit up with the Unbought and Unbossed documentary, the audience sang the original Happy Birthday song to commemorate and celebrate her 91st birthday, but before the cake was cut, the crowd was inspired to sing Happy Birthday again - except this time, the version by Stevie Wonder, led by LaToya Taite, the mother of an Office Divvy intern.
With the sweet and salty combination of the birthday cake and fresh popcorn, the audience sat and enjoyed the film.